MPI Introduces New Automated Dual Turbo Wheel Wax Injector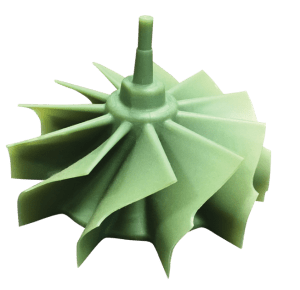 POUGHKEEPSIE, N.Y, July 2, 2018 – MPI, the worldwide leader in wax-room equipment, recently introduced its latest innovation: the MPI 105T Automated Dual Turbo Wheel Wax Injector. The machine was developed to meet the highly expanding needs of the $18 billion automotive turbocharger industry. MPI launched the new machine at the International Conference of the European Investment Casters' Federation (EICF) in Porto, Portugal, this spring.
Engineers used MPI's custom-designed two-station injection machine with advanced robotic handling to create the model 105T to produce turbo wheels at a continuous rate with no delays for parts handling. All parts are handled in the next injection cycle. With a typical injection cycle of 30 seconds, a turbo wheel can be transferred to a tray or conveyor every 15 seconds. The 105T incorporates MPI's precision injection Smart Controls, creating the lowest cost solution for wax injected turbo wheels on the market.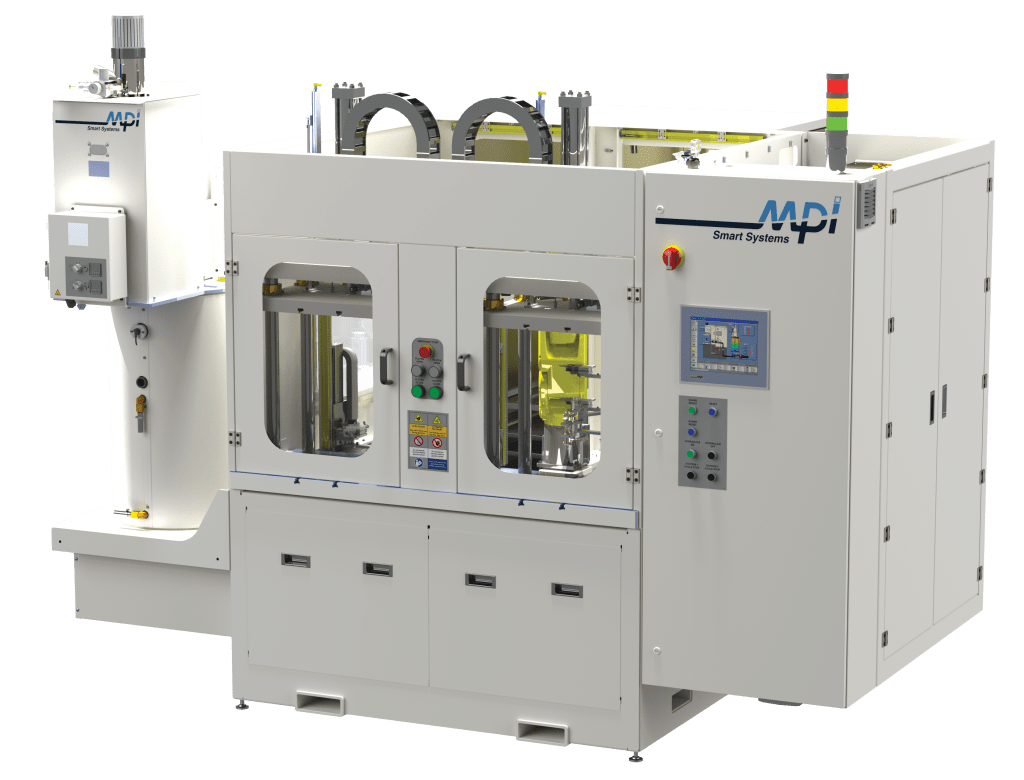 Although the cell was originally developed as a custom order for a key customer, MPI engineers were able to standardize the cell to meet the needs of the entire market. Interest from the investment casting industry since the initial introduction at the EICF has been robust.
"The timing couldn't have been better for the introduction of this cell," said Aaron Phipps, VP Manufacturing and Engineering. "There are tremendous demands being placed on foundries to produce high-volume, high-quality turbo wheels, and our equipment enables them to meet those demands in the most cost-effective way possible."
The unit is completely self-contained and requires minimal operator tending. Except for standard maintenance, the 105T is designed to operate 24 hours a day, 365 days a year, producing the highest quality turbo wheel wax patterns ready for assembly.
Backed by MPI's increasing global support staff, customers are realizing an immediate return on their investment.