Don't Think You're Ready for Automation… Think Again!
Learn Why at Virtual Booth P2 S2
October 13 – 23, 2020
MPI has become the worldwide leader of wax-room solutions because they are always at the forefront of innovation and technology. It's also the reason why MPI is the worldwide leader in wax-room automation. With over 16 years of automation experience and a multitude of successful automation projects in the field, automation isn't a concept of the future . . . it's here today. Because of the advancements MPI has made, automation is not nearly as complex or expensive as many believe. In fact, many foundries are much closer to being ready to implement automation than they think.
There is more and more pressure in the investment casting industry today to decrease scrap, increase casting yields, and increase profits. Process engineers at foundries have already taken every step possible to squeeze variation out of the process. But process improvements that are operator-dependent can only reduce variation so much. Robotics removes operator-induced variation in your processes altogether.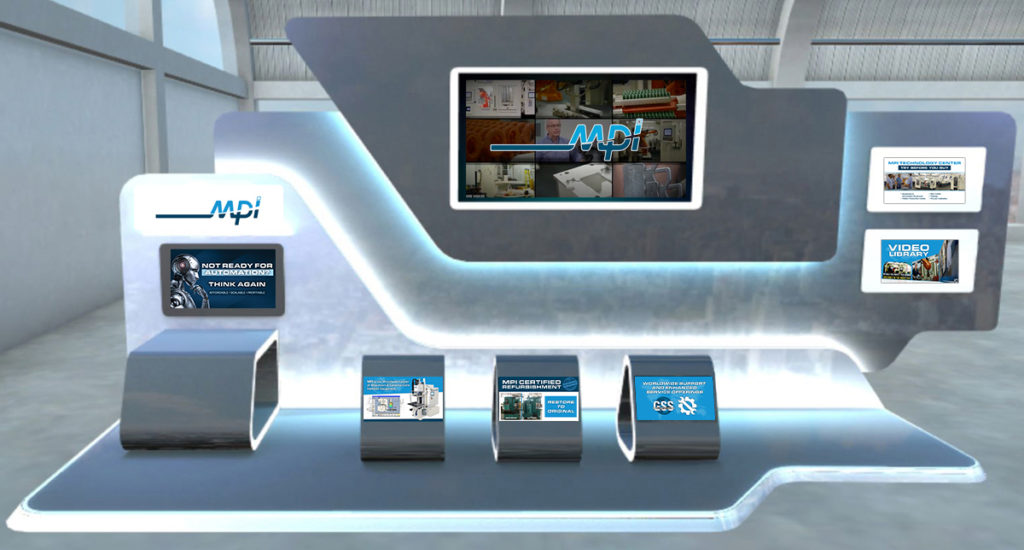 The benefits of automation are proven and undeniable. Scrap and cycle times are reduced by an average of 50%, yields are increased by 30% or more, and perfect assemblies are achieved 100% of the time. Automation will also eliminate rework, reduce operator handling and tending, and increase throughput by an average of 50%.
Many commercial foundries believe that they are not a candidate for automation because of the low volume levels and multitude of parts they produce. MPI's latest innovation—flexible robot tooling—now makes it possible for even low-volume commercial foundries to take advantage of automation. Flexible end of arm tooling means that foundries no longer need a separate tool for each part. They now have the flexibility to utilize the same tool for a wide range of applications—saving both time and money. The truth is, commercial foundries can now obtain the type of return on investment that high volume foundries are already experiencing with automation.
Automation can have a dramatic effect on foundry productivity and profitability. Any problems that occur in the wax room will be felt at every stage of the process. Automation means that variations are eliminated from your downstream operations as well. Nothing is more important than ensuring that you start the process with a perfect product.
If you would like to learn more about how you can benefit from automation, please give us a call. We'll walk your process with you and show you where you can experience gains and returns. We invite you to tour our Technology Center at our world headquarters in New York to witness how automation works and to see the possibilities firsthand. We invite you to visit our virtual booth at P2 S2 or contact us directly at sales@mpi-systems.com or www.mpi-systems.com to learn about taking the next steps toward automation. Chances are, you're a lot closer than you think.