MPI Announces Hiring of Global Sales and Service Executive and Names VP Manufacturing & Engineering
MPI, the worldwide leader in wax-room equipment, is strengthening its executive leadership team with two significant announcements. Mark Haas has been hired as MPI's Vice President of Global Sales and Service, and Aaron Phipps has been named Vice President of Manufacturing and Engineering.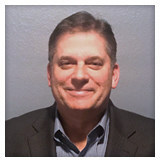 Mark brings over 25 years of experience in the selling and marketing of high technology capital equipment. Prior to MPI, Mark has held positions as Business Development Manager, Director of Sales, and Technical Support Manager for leading Semiconductor Test companies. Having started his career as a Service Engineer, Mark is ideally suited to lead the sales and service teams of MPI as they work to expand their marketshare through innovation and customer satisfaction.
"MPI is a fast-growing and dynamic organization. I'm excited to lead its world-class sales and service teams into the future," said Mark Haas, Vice President Global Sales and Service. "Solving our customers wax-room challenges with state-of-the-art injection, assembly and automation products is vital to demonstrating the true value and benefits MPI has to offer. Our team will be focused on strengthening our partnerships with our global customers to achieve their goals while exceeding their expectations."
Aaron Phipps having spent the last several years as V.P. of Sales and Marketing during MPI's record growth will now manage all aspects of Manufacturing and Engineering for MPI. Aaron obtained his engineering degree from Rochester Institute of Technology. The knowledge and experience Aaron has gained from working directly with MPI customers will enhance the way MPI approaches manufacturing and engineering. Aaron's leadership will shape the future of MPI product offerings.
"We're committed to offering our customers high quality, high technology solutions that meet their evolving needs," said Aaron Phipps, Vice President of Manufacturing and Engineering. "We are equipped to transform a customer's wax room into an extremely efficient and profitable operation by understanding their needs and designing innovative solutions to meet their requirements."
The two executives will work collectively to guide the organization to offer the most comprehensive wax-room equipment and automation solutions to MPI customers.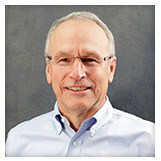 "MPI continues to experience dramatic growth. This growth must be met with high caliber leadership in order for MPI to remain the wax-room supplier of choice. We are very excited to have Aaron and Mark lead our talented staff in to the future", said Bruce Phipps, President of MPI. "Their complimentary skills, knowledge and experience will allow MPI to continue to distance itself from the competition and expand MPI's global presence."