MPI Technology Center Tackles Another Critical Wax-Room Challenge
POUGHKEEPSIE, NY: The MPI Technology Center continues to further its much-deserved reputation for being able to tackle difficult and chronic wax-room challenges and to achieve positive results. Once again, an MPI client traveled to MPI's headquarters in New York to take advantage of MPI's problem-solving capabilities.
The Problem:
Often engineers can be frustrated with the inability to accurately predict the dimensional accuracy of an injected part. Die cavities are cut using standard shrinkage data mostly influenced by the design engineer's level of experience. This can result in wax patterns that do not meet the dimensional requirements. What can you do to fix this issue? Do you rework the die at great expense? How about change your injection recipe to make the part larger or smaller? Is that even possible, and if it is, how can we accurately predict the recipe change that will provide our desired results.
The Solution:
A client brought to the MPI Technology Center this exact question. They wanted to perform a 2K full factorial Design of Experiment (DOE) to develop a dimension prediction formula. The customer provided a die and wax to conduct the experiment. Five factors were analyzed, and all data were collected to perform the DOE. The length and width of the part were evaluated under various parameters, and a formula was developed that accurately predicted the length and width for various combinations of the factors. The factors evaluated included wax temperature, flow, pressure, die temperature, and dwell (hold) time. Each factor was established by selecting a high and low value that, when used, produced a visibly good part.
The Results:
From the comprehensive data acquired, predictive models were successfully developed. The client appreciated the significance of accurately predicting how changes in its recipe affected critical dimensions on parts. Without the MPI Technology Center's digital equipment, which is capable of maintaining low levels of variation, this type of experiment would not be possible. These illustrations show the relationships of the various factors: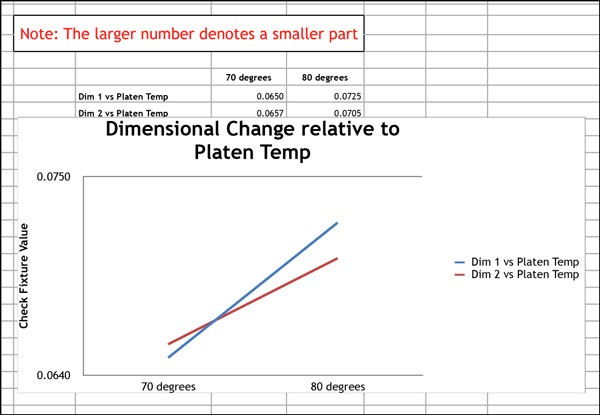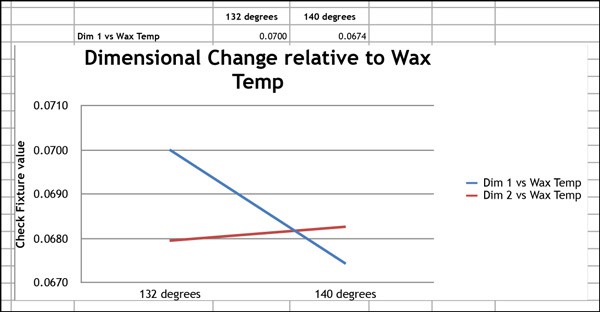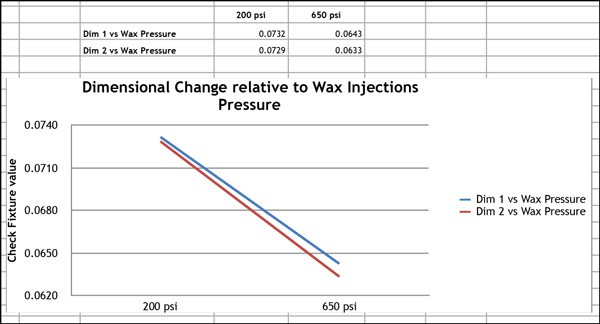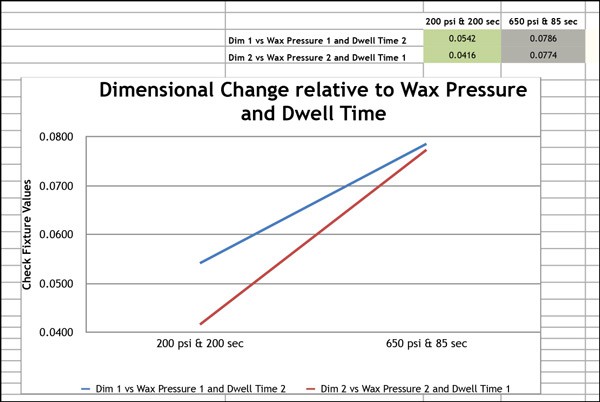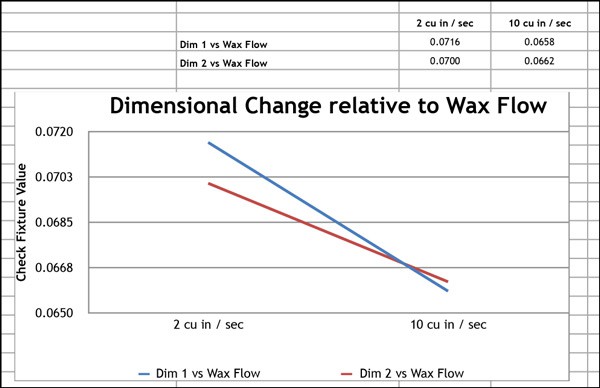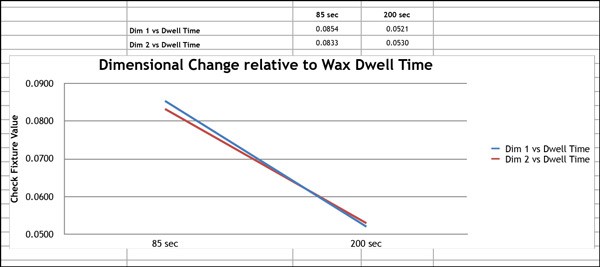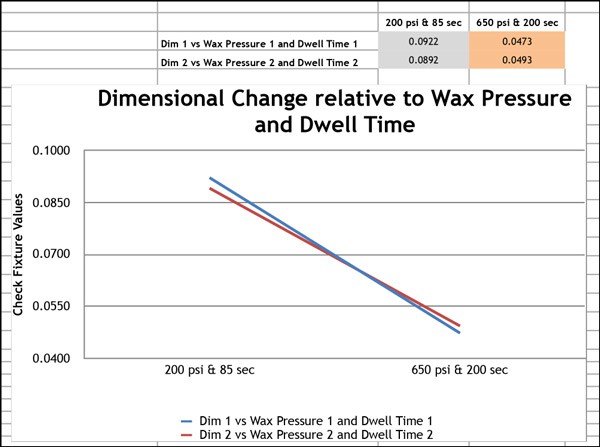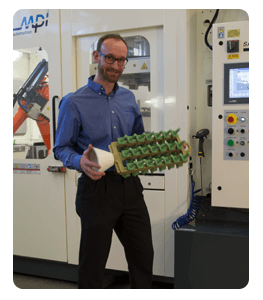 "The client made a smart decision to be proactive about resolving their challenge by deciding to take advantage of the facilities of the MPI Technology Center," said Aaron Phipps, MPI's Vice President of Sales and Marketing. "They left feeling positive about the progress they made and were contemplating what other problems the Technology Center could solve for them. After working together effectively for just two days, we had built a partnership that will continue on."
About MPI:
MPI is the worldwide leader and innovator of wax-room equipment, featuring a broad range of wax-injection machines that generate higher casting yields with increased productivity and throughput. As the acknowledged leader in wax-room innovations, MPI has developed and introduced more systems and products than all of its competitors combined.
In addition to producing industry-leading wax-injection systems, MPI offers total wax-room automation, from wax injection to wax assembly, using integrated robotics technology. Automation also allows MPI to cost-effectively provide pattern and assembly services, which can be shipped directly to customers. All MPI equipment is backed by a world-class customer service team featuring the Global Support Services program.